Flower Subscription Service
 Our flower subscription service is perfect for those who want the joy of regular fresh seasonal flowers in their home.
Choose from either weekly, monthly or bi-monthly and have full flexibility by creating an account to manage your flower deliveries. Going on holiday or fancy a break? It's no problem to pause your subscription until you want to get started again. The subscription will last as long as you want and payments will come out on the day of your delivery.
A 10% discount is automatically applied to all subscription orders when you select the option 'subscribe and save' and as soon as your order is processed a member of the team will be in touch to confirm the details and answer any questions you may have.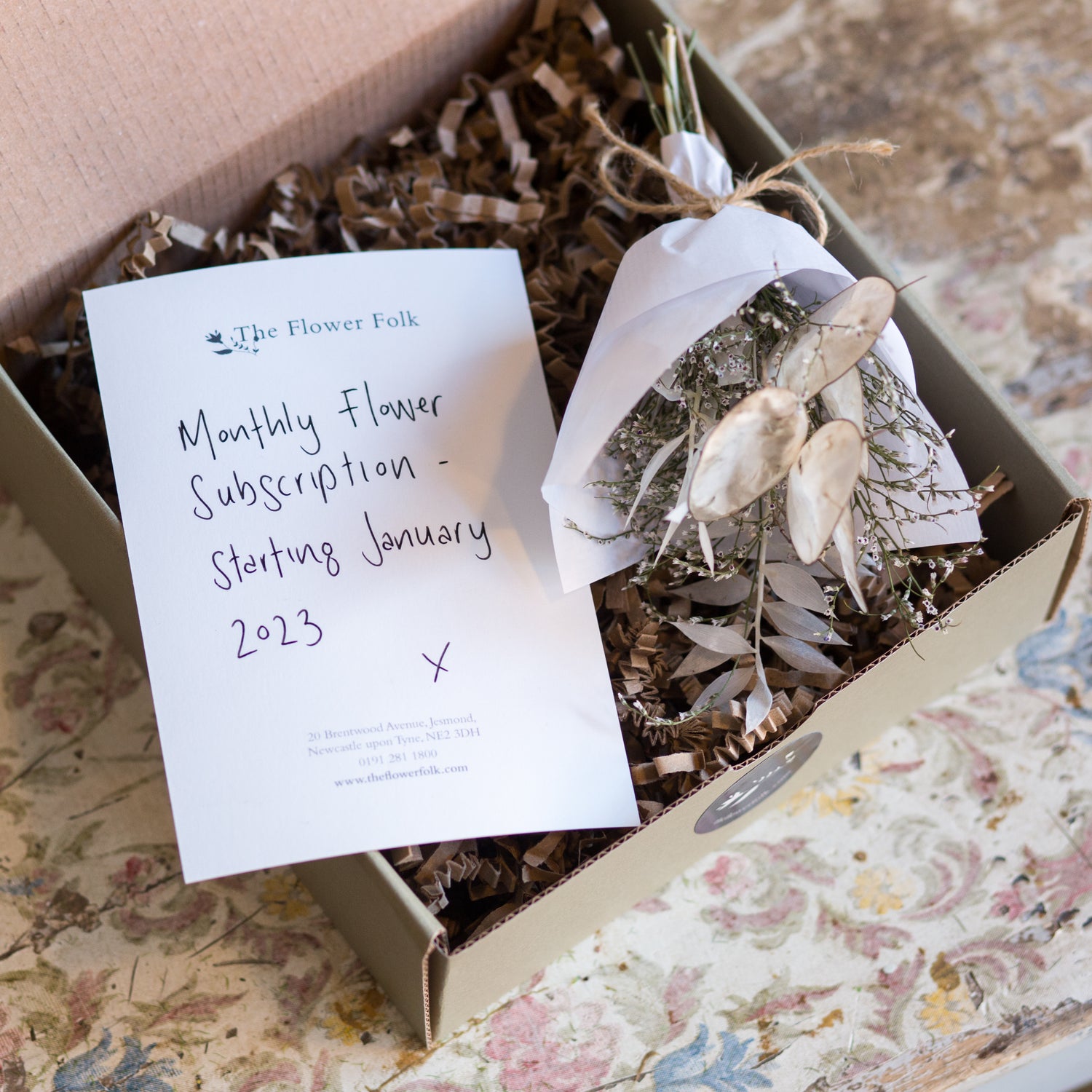 The Perfect Gift
Our flower subscription would also be the perfect gift to show someone how much they mean to you and with an option of sending a personal message with each delivery it can be tailored to your exact needs.
When you buy a flower subscription as a gift, we will include the details of the subscription beautifully wrapped in a gift box with dried posey to give to the lucky recipient - it will be the  gift that keeps giving!
Business Subscription
We work with a number of local businesses to provide fresh flowers and floral displays weekly. If you'd like to find out more please get in touch using the contact form below or call us on 0191 281 1800 and we'd be delighted to discuss your requirements.
Terms & Conditions
Flower subscription delivery is only available in the local area NE1 - NE12.
Delivery days are Monday, Wednesday, Thursday, Friday and Saturday
Option to collect flowers is available from our shop in Jesmond every day of the week.
If you have any questions call us on 0191 281 1800 or get in touch below