From opening the shop in June 2018 we have tried our best to put sustainability at the forefront of our decision making regarding all aspects of running the business. There is no doubt that we can be doing more, but we felt it might be useful to state what actions we are actively taking as a small business, and in turn plot out where we could be making improvements. It's easy to feel like we aren't doing enough, but this exercise did make us feel a bit more positive that we can make small differences, and that collectively these do add up. We have also pointed out some of the dilemmas we face when making decisions around sustainability.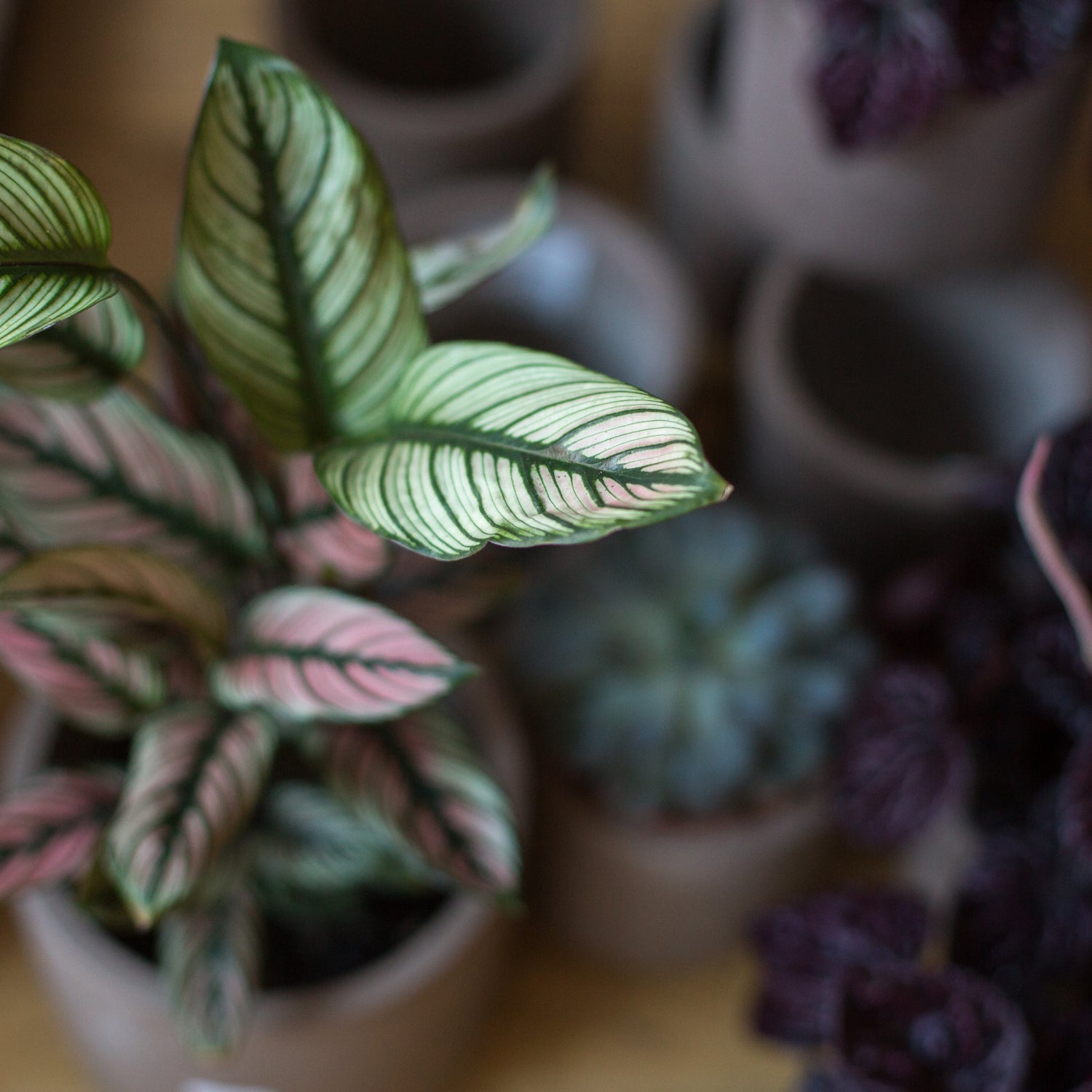 A tree planted for every order made.
We worked hard to find the right partnership to help us with our environmental impact, and in discovering Greenspark we found that our customers can very easily make a positive impact: Quite simply, for every order made, one tree is planted. The tree planting project that we support through Greenspark has been vetted and verified to ensure the greatest possible environmental impact, and for more information on this head over to the Greenspark website to see all the projects they support.  Our own website has a live running total of how many trees have been planted since we started the scheme.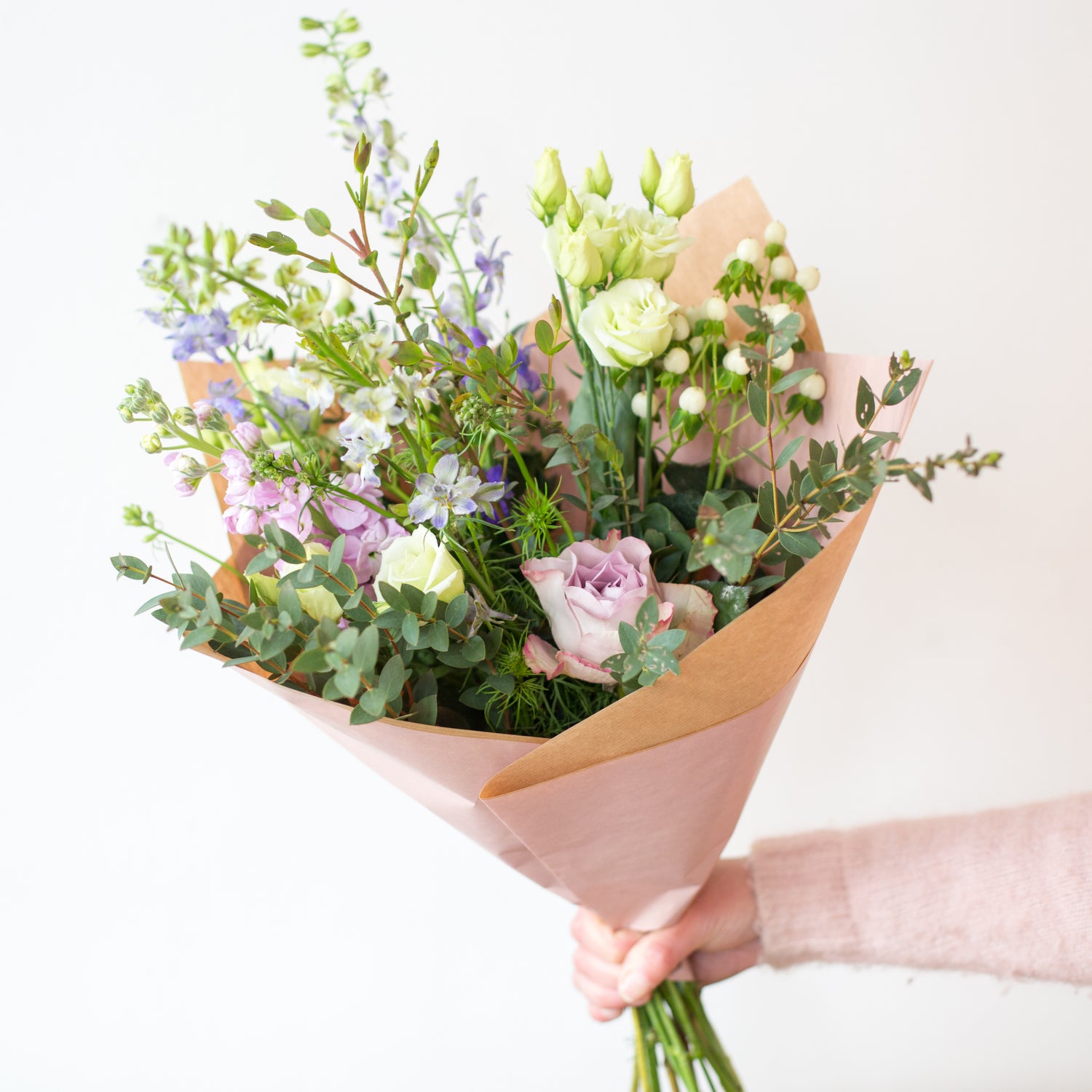 To aqua-pack or not to aqua - pack?
Customers have the option to opt out of being provided with an aqua pack on any of our bouquets. This means we don't need to use any cellophane wrapping to hold the water in. A small step, but cellophane is a personal bug bear for us and as florists it's hard to avoid using. True uncoated cellophane is made from natural organic matter and does bio-degrade, but most cellophane used by florists is coated with chemical and plastic coatings to improve water-resistance and longevity, making it pretty much impossible to decompose.
We have trialled using bio-degradable cellophane. It is around 30% more expensive - as is often the case currently, the environmentally friendly option is often at a premium.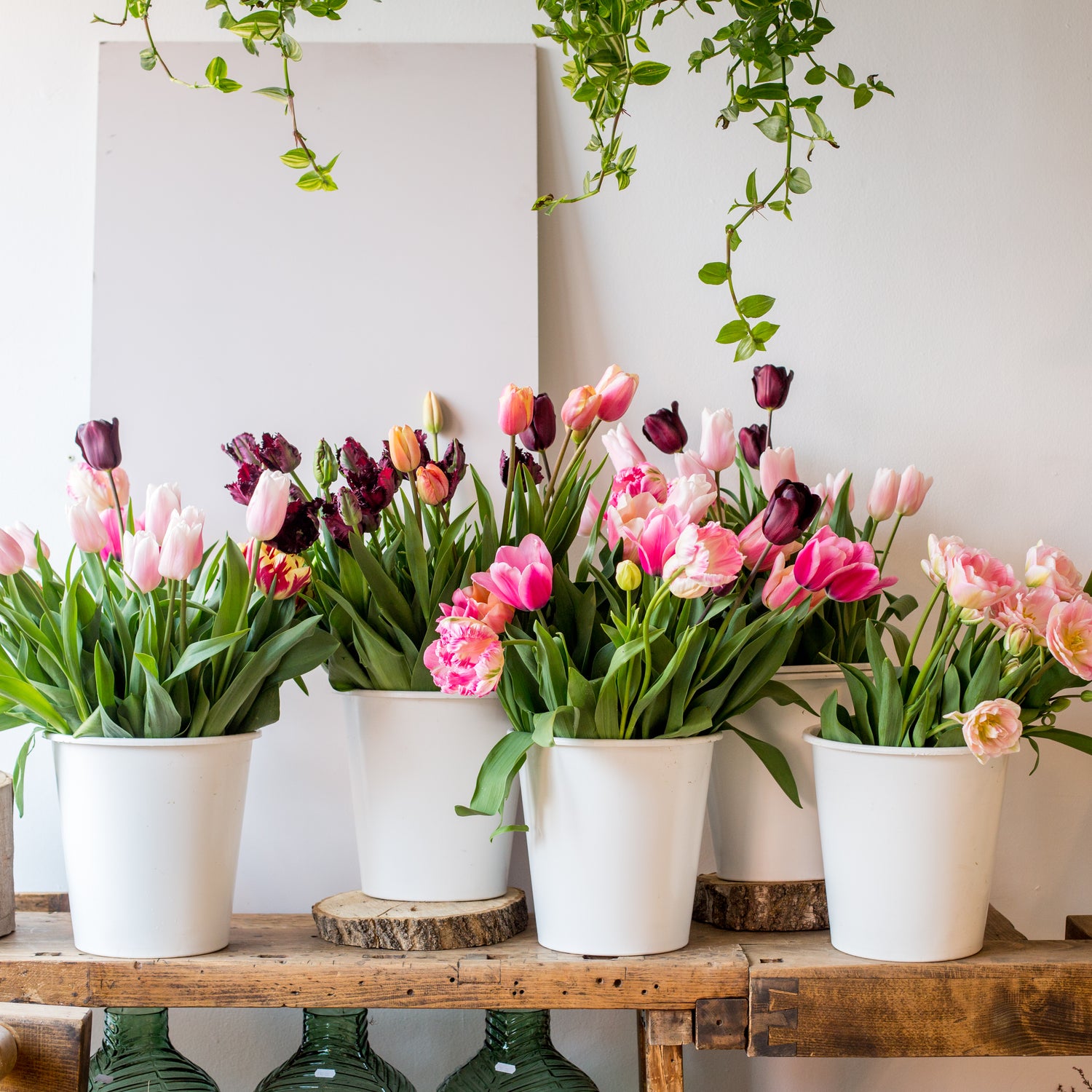 Locally Grown Flowers.
As happens every year at around the beginning of April it reminds us how wonderful it is that we can source local flowers to sell directly to customers, and how much more environmentally friendly this is. We rely heavily on the Dutch flower markets the rest of the year round to provide what we need (which are amazing it must be said). As a very small business in a very large pond there feels like there is little we can do to change how the floristry industry at large tackles sustainability and environmental impacts. However, in the four years since having the shop there have been noticeable changes, the main one being that slowly we are seeing flowers from Holland arriving in paper  or degradable wrapping. Plants are more often arriving to our shop in recycled and/or recyclable plastic pots. We are encouraged to return our plant trays and cardboard boxes so that they can be reused by the wholesalers. Small but noticable changes that we hope to see more of.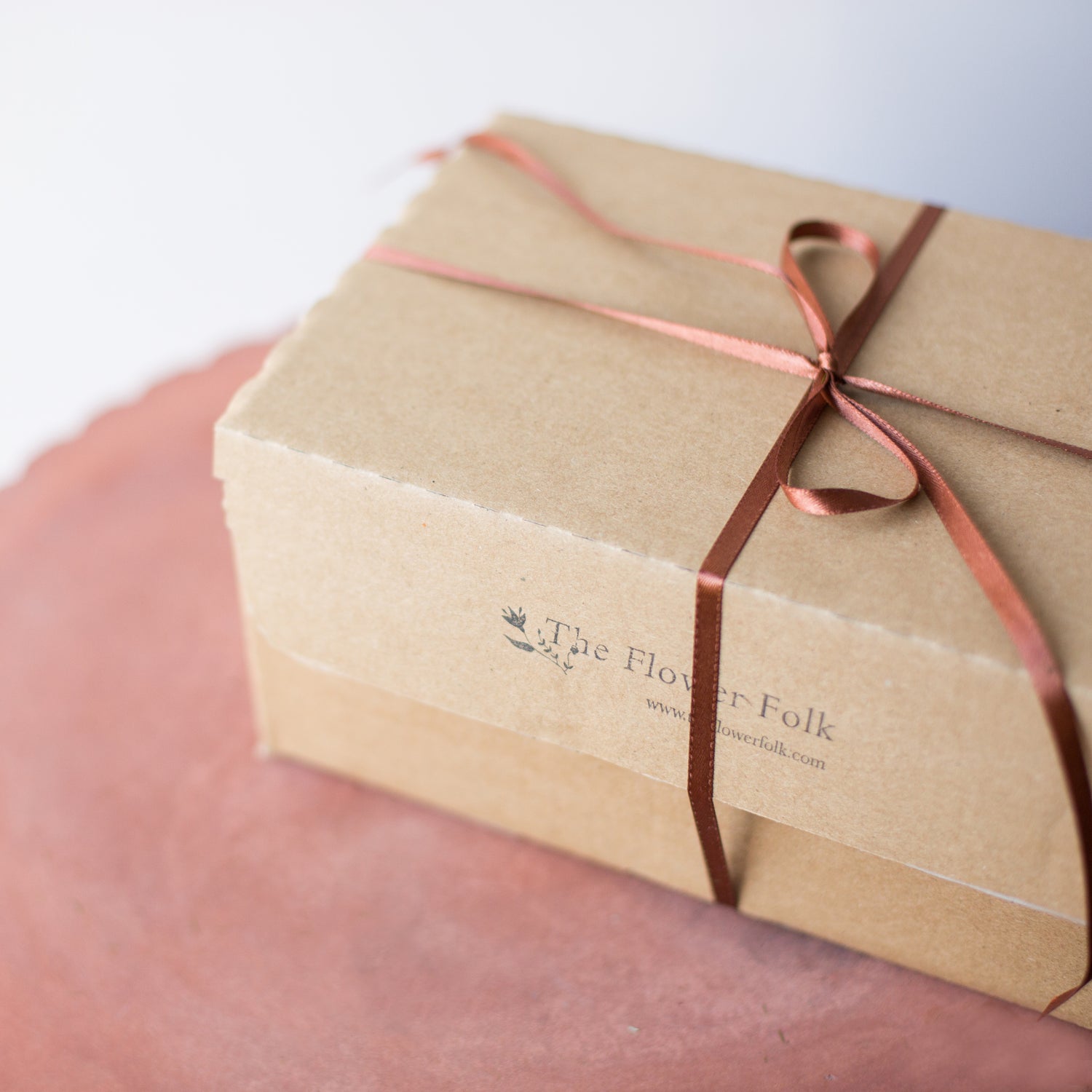 No Plastic Bags. Reusing packaging materials.
Again, something we have been doing since we opened our doors in 2018, we only use brown kraft paper bags that are fully recyclable.
As far as possible, when we send out any of our products in the post, we use pre-used bubble wrap, paper and packaging material.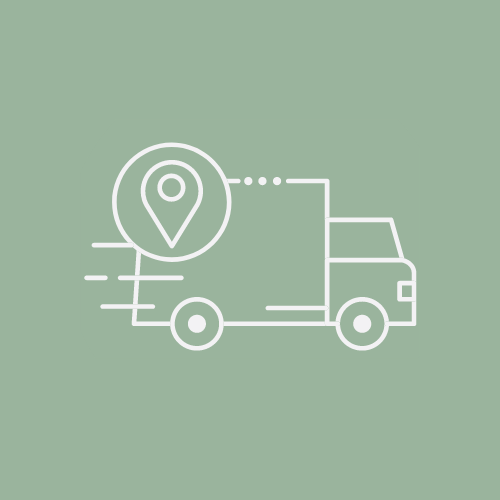 Carbon Neutral Nationwide Delivery
Our nationwide shipping is sent with a guarantee of being shipped carbon neutral. This means any carbon used is offset by the courier company.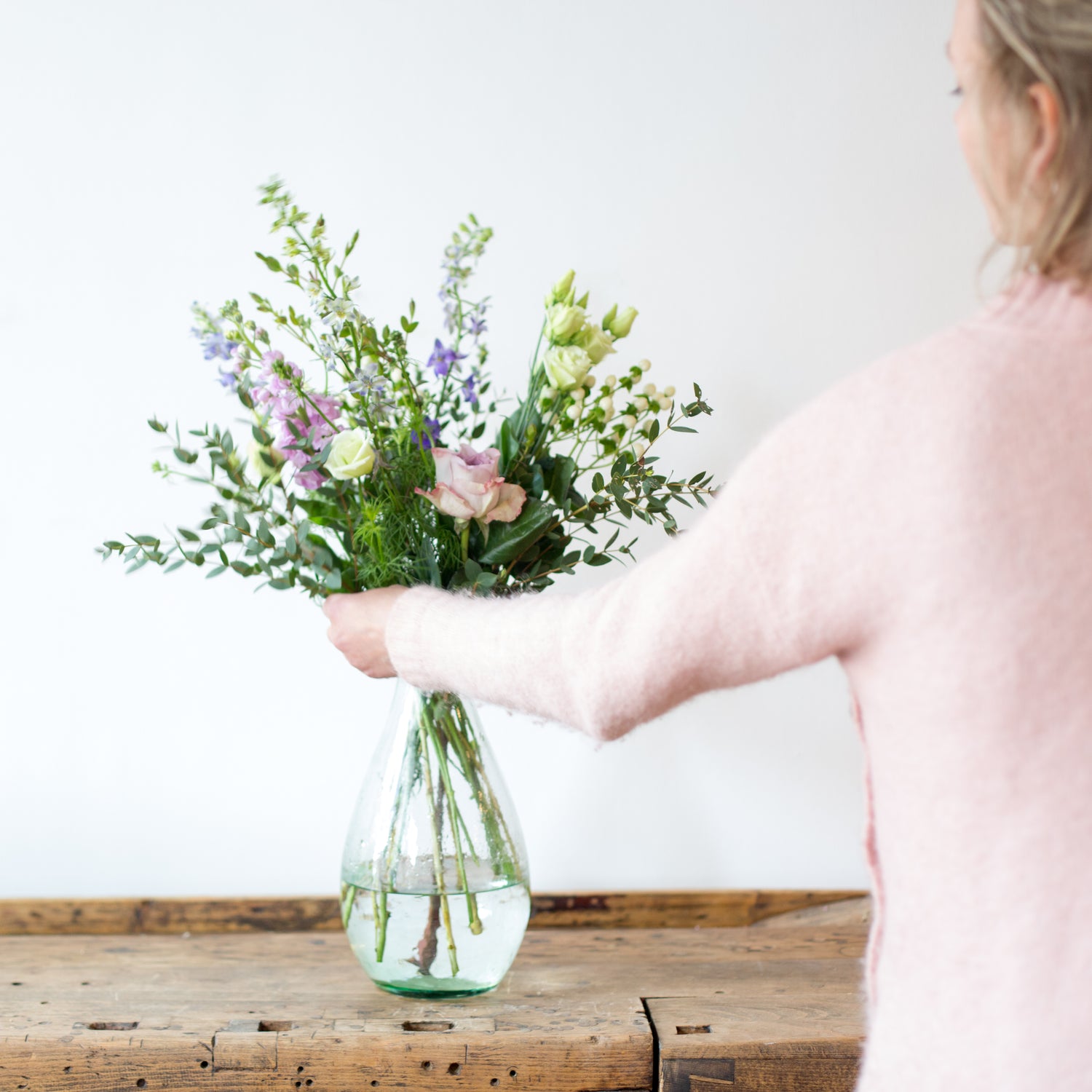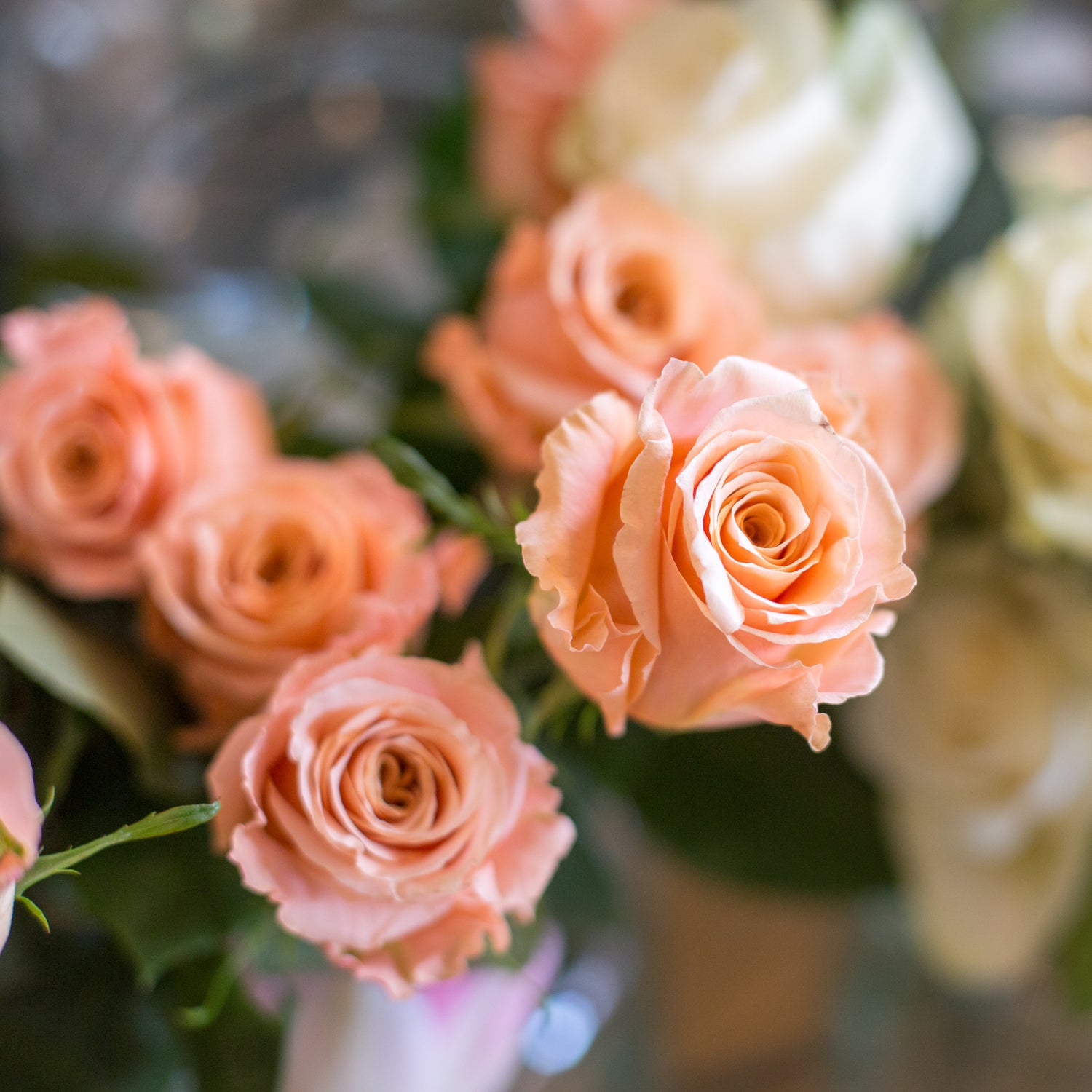 What else can we do?
Emission free local flower delivery.
As mentioned at the top of the page, we are aware that there is still plenty more to be done to curb the impact we are inflicting on the environment. One of our main goals is going electric so we can provide emission free local delivery. The costs of an electric van are still sadly out of our reach but we have this as a goal to work towards. 
Water wastage. 
As a flower and plant shop we use a lot of fresh tap water every day. We plan to work on ways to reuse water and to capture rain water which we can then reuse.
Checking where imported flowers originate from. 
Buying from the Dutch flower markets means that it is possible to buy flowers that have been grown and flown all over the world. As amazing as Columbian roses are, we are far more conscious than ever before of our carbon footprint and the impact we make when choosing where to buy our flowers from. It is important to note however that growers are dependent on the UK floristry industry, in a globalised economy it is not always as straightforward as we would like making these decisions. The quality of imported flowers is often second to none, so we also have to weigh up using the best produce against what impact this has environmentally.
We'd love to hear from you if you have any questions or ideas around sustainability at The Flower Folk!